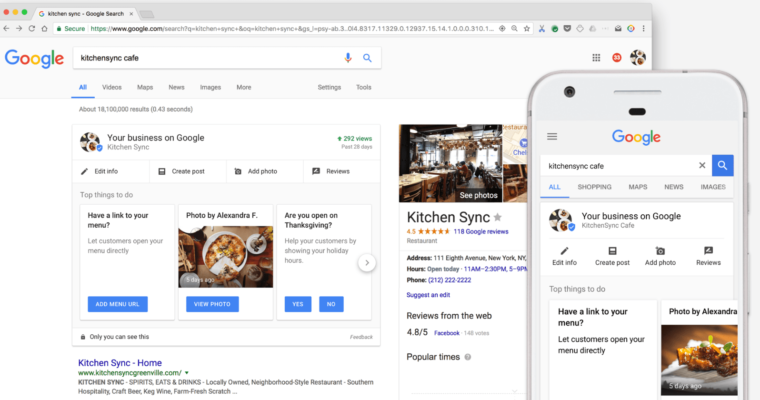 WHAT IS A GOOGLE MY BUSINESS LISTING?
In short, Google My Business is like a virtual phonebook. Not only does Google My Business make your business easier to find on Google, but online directories such as Google My Business help you to reach potential customers that would otherwise not know how to find you.
Google My Business is a free tool that allows your business listing to show up alongside other related local businesses whenever someone looks up your business name or a related term. Your business information like your phone number, website, address, review ratings, hours, and more will all be available on one easy screen for potential customers
WHY YOU NEED A GOOGLE MY BUSINESS LISTING
When it comes to anything tech-related in the rapidly advancing digital world, you might think Google My Business is old news and wonder "Is Google My Business relevant in 2022?" Well, we'll let the statistics speak for themselves
97% of people learn more about a business online.
91% of adults use search engines to find information.
Google has 90% of the search engine market share.
46% of all searches have local intent.
56% of actions on (GMB) listings are website visits.
64% of consumers use (GMB) to find details for a business.
Whether you're considering creating or claiming a listing for your business or looking for the best ways to boost your local presence, Google My Business is well worth your time and investment.
GOOGLE BUSINESS LISTING BENIFITS
Despite those amazing statistics, many businesses are still missing out on the beauty of Google My Business. So, let's dive deeper into the specifics of how a Google My Business strategy can benefit your small business. Check out these 10 Google My Business benefits:
1. SHOW UP IN GOOGLE MAPS SEARCHES TO BOOST SALES
While a quick Google search is effective for narrowing down options—especially for consumers on a mobile device—86% of people use Google Maps to locate businesses nearby. When it's more convenient for customers to come to your business if they find you close by, you're more likely to make that sale.
Plus, customers who find a brand through their Google My Business listing are up to 50% more likely to make a purchase. By simply creating a Google My Business listing and completing the verification steps, your store location will start to pop up for local searches in Maps as well.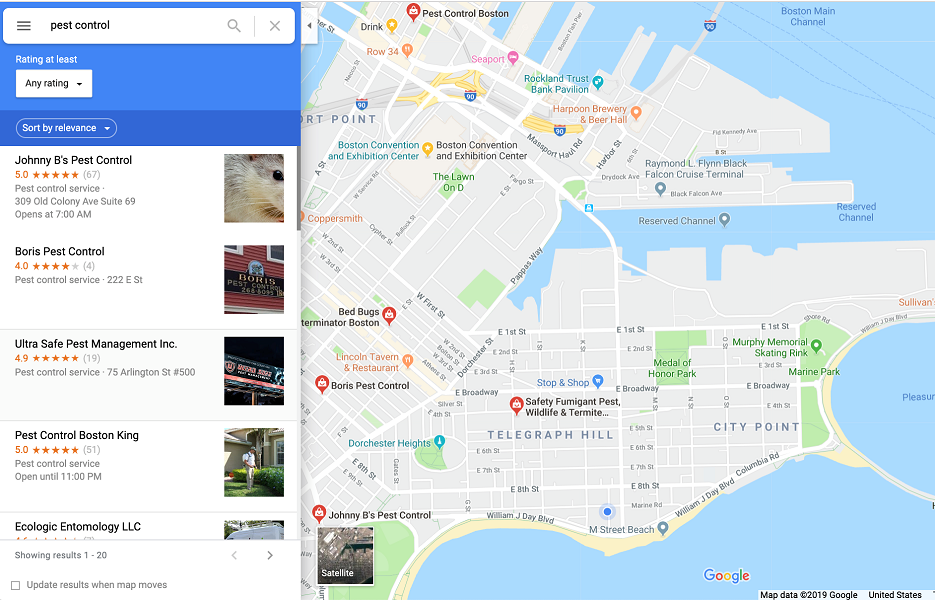 If, for example, you're a pest control business, having a Google My Business account set up will allow your business to show up for searches in the Google Maps view like the one below!
It's not enough to sit back and allow reviews to build up; business owners who really know how to manage their online presence use platforms such as Google My Business to get involved and respond to customer reviews. This includes posting apologies and initiating discussions with customers who have had a bad experience as well as thanking customers for positive reviews and encouraging everyone to come back.
Owners of a Google My Business profile can also use it as a social media network and publish posts to their profiles. These posts disappear within seven days and can be used to promote upcoming sales and events or give customers a behind-the-scenes look at your business.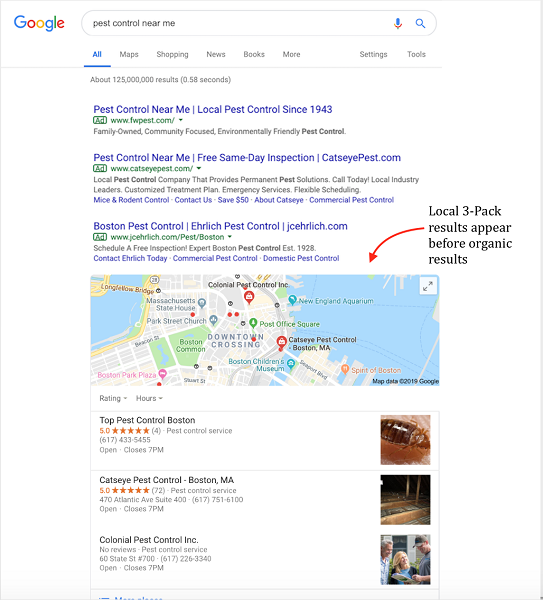 2. YOU CAN BECOME A PART OF GOOGLE'S 3-PACK WITH GOOGLE MY BUSINESS
Understanding how your customers are finding your business gives you a better idea of where they're coming from and how to handle those leads once they make contact with you. This is the case with drive-by business and it's also true for customers who find your business online.
Google My Business allows customers to track insights on their listings. From your Google My Business dashboard, you can learn things like how many times your listing has been viewed, how customers find your listing, what actions customers take after finding it, and more.
This can help you learn things like the kinds of things that potential customers were searching for when they found your business, whether they visited your website or called the number on your listing's contact info, and whether they clicked on the driving directions to find their way to your business.
3. GOOGLE MY BUSINESS LISTING CAN BUILD TRUST WITH CUSTOMERS
One of the biggest hurdles consumers face today is building enough trust with a business to confidently make a purchase. As a business owner, one of the simplest steps you can take to help with that is to provide them your location on Google My Business.
In fact, brands that show up on Google are almost 3 times more likely to be considered reputable by consumers.
This is due largely in part to the known legitimacy of the Google My Business verification process. Since it's known businesses need to go through specific steps in order to show for a local search, Google is a trustworthy environment that users can rely on.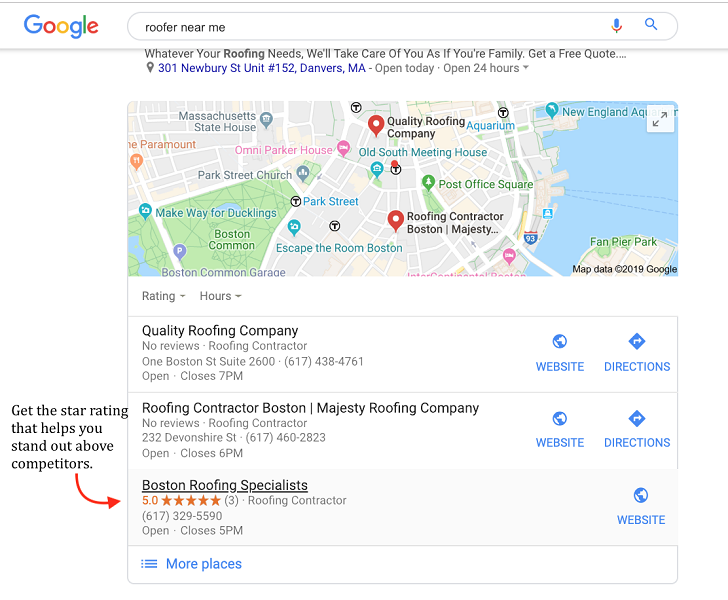 4. GOOGLE MY BUSINESS RATINGS BOOST YOUR APPEAL
90% of people read reviews before making a purchasing decision. With a Google My Business listing, customers will be able to review your business and leave feedback for others to see.
In doing this, not only will you get honest evaluations about what you're doing right (or what you could be doing better) but you'll also get that star rating system next to your business on Google.
Over time, you'll start to collect more reviews and a higher overall rating (responding to reviews helps with this as well). This is especially helpful when you need to gain a competitive edge.
5. GOOGLE MY BUSINESS WILL ATTRACT MORE CUSTOMERS
A common challenge local businesses face is that of getting an increase in quality website traffic as well as in-store visits. While there's no way to completely avoid the ups and downs throughout the year, having a Google My Business listing can greatly help boost your numbers across the board.
Just by having a listing and showing up in local searches, businesses on Google My Business are 70% more likely to attract potential customers for in-store location visits. Plus, your Google My Business listing can pull in up to 35% more clicks to your website. So, your local listing will grow your traffic in more ways than one—both on the web and on foot!
6. GOOGLE MY BUSINESS CAN TEACH YOU MORE ABOUT YOUR CUSTOMERS
It's no secret that the more you know about your customers, the better you'll be able to appeal to them. From your Google My Business page, navigating to the Insights section will give you a wealth of valuable analytics that breaks down how visible your brand is, who your target customers are, and how they're engaging with your business.
This is a powerful way to gauge how your business is performing so you can zero in on what's working. By learning more about the kinds of customers your business is attracting, you'll also be able to modify and improve your marketing strategy performance.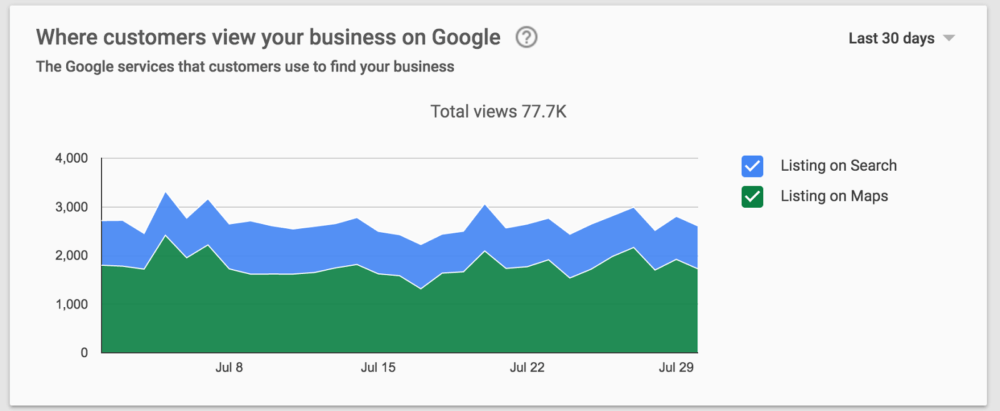 7. A GOOGLE MY BUSINESS PROFILE HELPS YOU TO RANK HIGHER IN GOOGLE SEARCH RESULTS
Just like all of us, Google has a job to do. While sometimes it may feel like it's working against you, Google wants to tell customers about your business because it needs to provide searchers with valuable information. The more Google knows about your business, the higher it will rank you on the search engine and Maps results.
How do you get Google to favor your business more? By supplying quality, consistent, and accurate information. Your Google My Business profile is the best way to feed Google this information so that it can successfully meet your consumers' search needs.
8. GOOGLE MY BUSINESS CAN INCREASE ENGAGEMENT WITH YOUR BRAND
Google My Business profiles provide ample opportunities for engagement. Potential customers can access your website or call you with one tap or click. Even more beneficial is the ability to reserve a table or book an appointment directly through your listing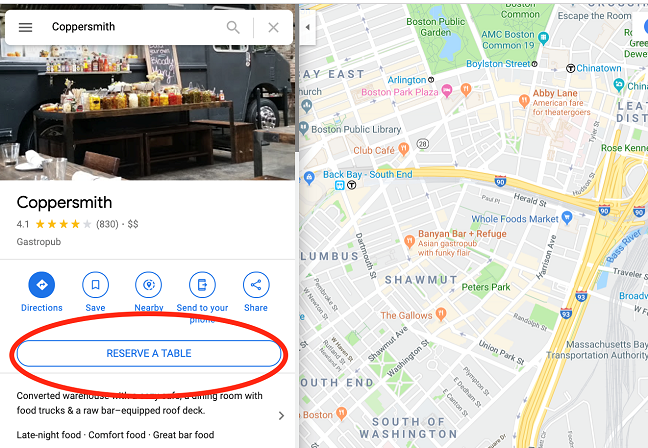 9. GOOGLE MY BUSINESS IS ESSENTIALLY FREE ADVERTISING
Running a Google Ads campaign is a great way to get to the top of Google, but it can feel easier said than done once it comes time to maximize your Google Ads budget. The alternative is improving your SEO. But this method takes time and resources to build up your authority and ranking.
A Google My Business listing, on the other hand, offers a form of fast and free advertising on Google. Google My Business gives you targeted exposure on the world's most trusted search engine–and it costs nothing. It takes less time to optimize your profile than to get a solid paid search campaign up and running. Plus, an accurate and updated listing is an essential component of successful local SEO.
This is not to say that you should not run Google Ads or build your SEO through your website—these are marketing strategies that are well worth your time and money. However, Google My Business is an additional marketing strategy that is cheaper than paid search advertising and faster than SEO—not to mention simpler than both.
10. GET AHEAD OF YOUR COMPETITION WITH GOOGLE MY BUSINESS
Through a small snippet of content, your Google My Business description gives you an opportunity to stand out from your competitors in a consumer's initial scan through search results. It displays a brief description to help users quickly identify if your business is what they're looking for. An effective Google My Business description offers a snapshot of your business, includes relevant keywords, and depicts something unique or authentic to help you show your value.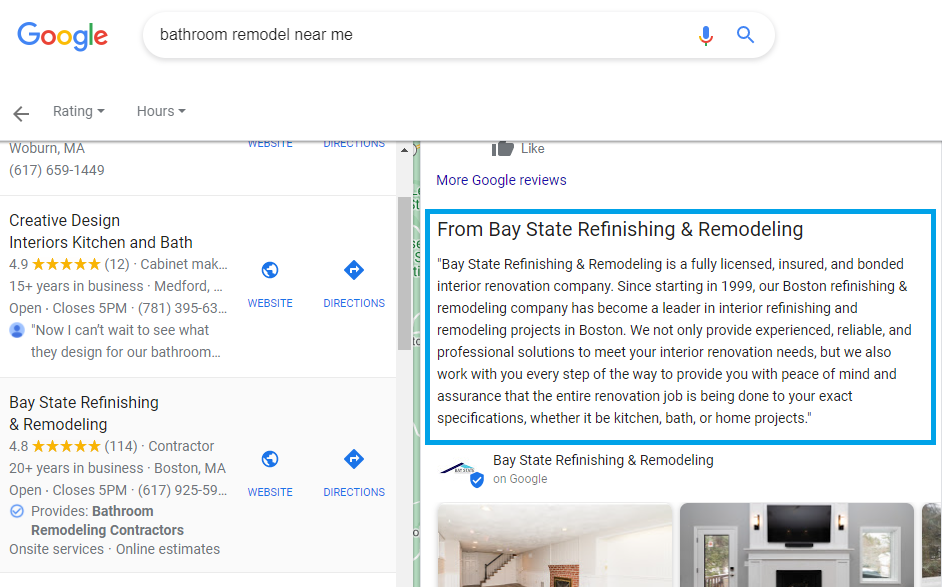 LOOKING FOR A COMPLETE GOOGLE MY BUSINESS LISTING SETUP & OPTIMIZATION SERVICE???
Google's search results are becoming more and more robust, with answer boxes, related questions, and even results appearing in the suggestion drop-down menu. The benefits Google My Business plants for local businesses are only growing.
So… you've gotten this far and your heads probably spinning just from the sheer volume of information you've just taken in.
You are excited… but don't know where to start??? It's okay, that's where the team at Goliath Media comes in, we take the guesswork out of claiming or setting up your Google my business listing you can sign up to our service below and put your Google my business success in the hands of the experts.
Our Google My Business services offer complete setup, verification & optimization of your business listings. Get your profile set up today to start reapin' the rewards!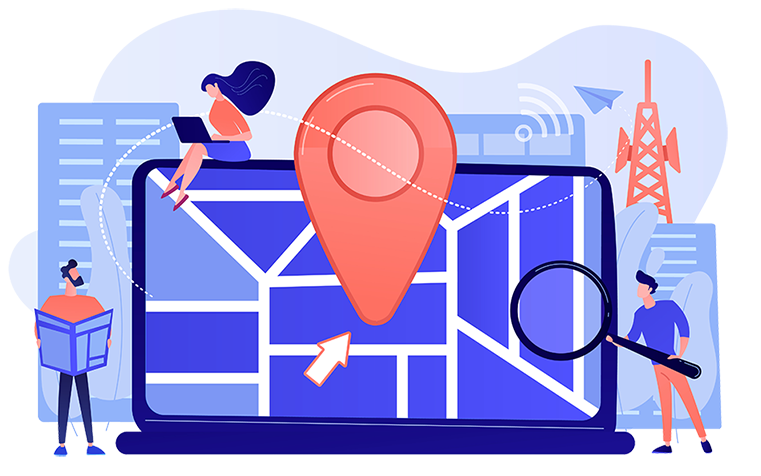 Create or Claim Google My Business Profile.
Verify Your Local Business.
Add the Business Name, Address, Phone Number & Trading Hours.
Add & Optimize Images.
Get Alerted When New Reviews & Comments Happen.
Clean up NAP (Name, Address, Phone Number) on Citation sites.
Local Keyword Research.
Business Category Optimization.
Business Description Optimization.
We are always ready to help you!
Do you have a pre-sale question?
If you would like further information about this service please don't hesitate to reach out.
Our Testmonials
What Our Clients Say

Goliath Media was able to take 5 of my most recent articles and get them ranking on the first page of Google in a very short time, I can't be more satisfied with their services!!

"Within a few short months we were ranked on the first page of Google for all the keywords entailed In our package, working with Goliath Media has been a great experience, Be confident they can help your business requirements to meet its full online potential."